THE CASE OF GIVE AND GROW
Vì sao cần học về cho đi?
Traditions of philanthropy are strongly rooted in societies. However, the backbone of philanthropy is in individual actions in practice. A study has pointed out that philanthropic actions are both altruistic impulses and learned behaviors (Falco et al., 1998; Schervish, 1997).
A study by Ottoni-Wilhelm et al. (2014), kids and adolescents are more likely to give and volunteer if they are exposed to philanthropic conversations and role modeling of philanthropic actions. Literature and practices in developed giving societies show that kids and youth philanthropy has become an important concept in many different ways and levels. It does not only uplift local communities, but also educate a generation of warm hearted, responsible and caring citizens. As long as they have proper education, guidance and support from families and local organizations, kids and youth have the abilities to make the world a better place.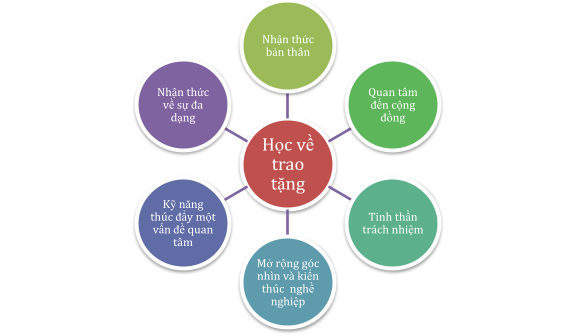 What will I get out of the class?
Through classes in HCMC and Nam Cat Tien, participants will learn:
The concept of philanthropy and how mentors can make a difference in their community.
How you are connected to the social and environmental issues surrounding you
Social justice & diversity
How to nurture your philanthropic values and habits
Tìm hiểu những vấn đề xã hội mình quan tâm và cách hiện thực hoá với sự hỗ trợ từ các người hướng dẫn (mentors) và các nguồn lực được kết nối